The Epitome of Class, Excellence & Modern Design @ Lucknow
A New-Age Shopping & Business Complex

Easy Access to City's Hotspots
Located in Prime Hub of Lucknow
Flexible High-Street Retail
Benefit of Maximum Visibility
Enhanced Ambience
Schematic Lights & Open Landscape Area
overview
Experion Capital is a modern and classy commercial development that will help you find bare shell office space, showrooms, and shops in Lucknow for property investment. It is a still-under-construction project in Lucknow's Gomti Nagar that offers investment opportunities within your budget. It is a popular commercial project within this location for those searching for exciting returns on investment. Experion Capital Gomti Nagar features stores and showrooms with strong visibility and foot traffic. This building also includes high-quality grade A office spaces, assuring substantial rental returns for corporate clientele.
Amenities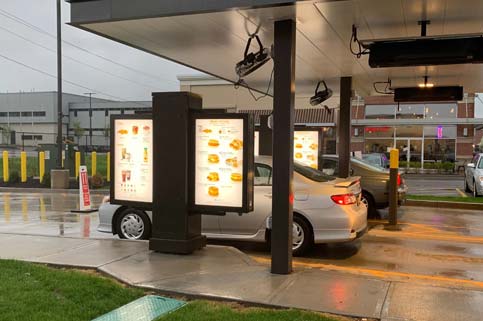 Driveaway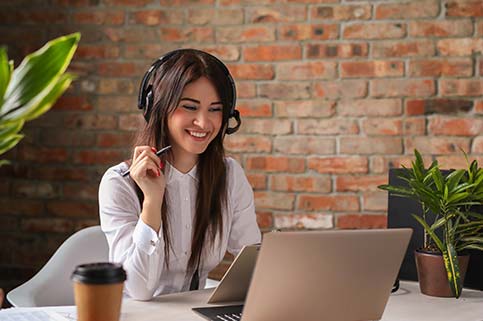 Help Desk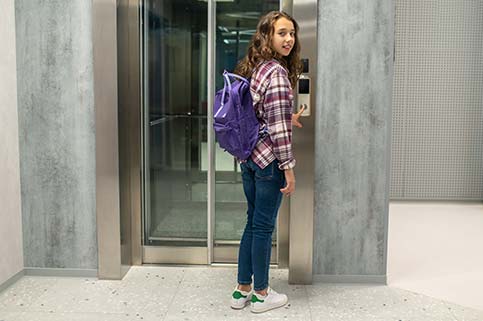 5 Elevators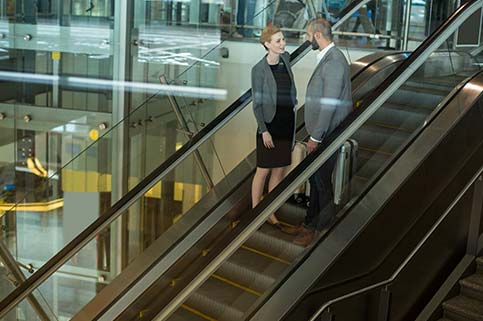 Escalators for Retail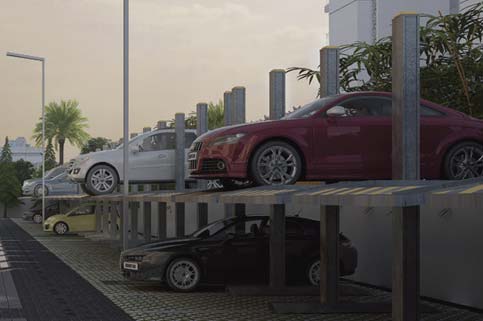 Mechanical Parking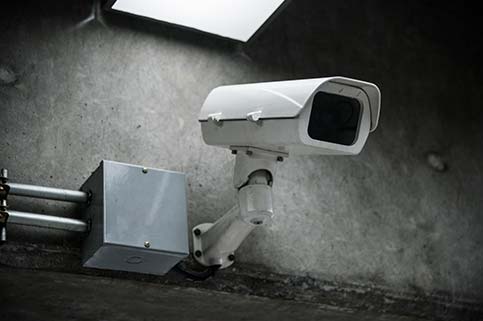 CCTV Security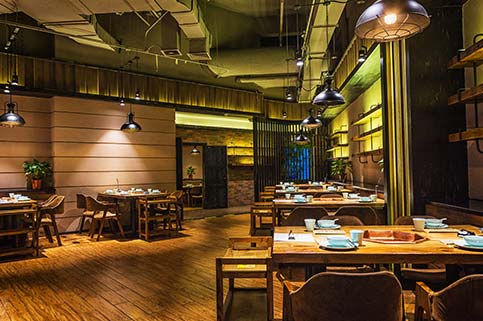 Food Court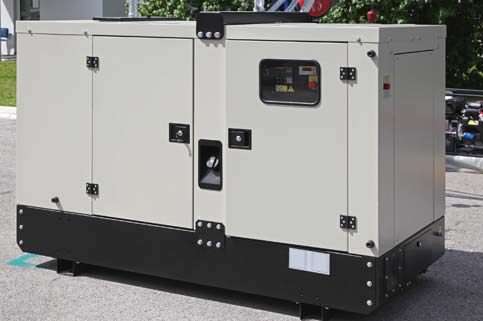 24*7 Power Backup
Pricing details
| | | | |
| --- | --- | --- | --- |
| Ground Floor | Retail Shops | 20 - 23000* | |
| 1st Floor | Retail Shops | 17800* | |
| 3rd Floor | Office Spaces | 9250* | |
| 4th - 6th Floor | Office Spaces | 9000* | |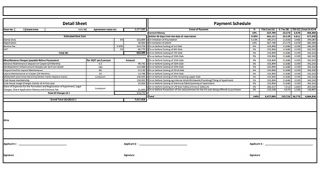 Site & floor plan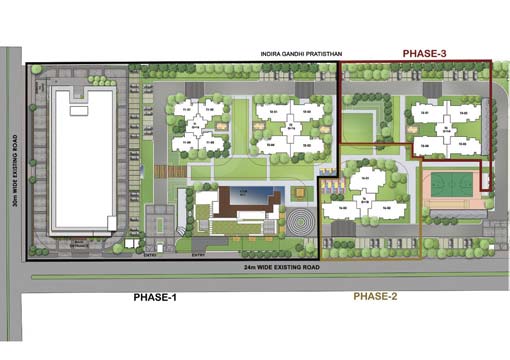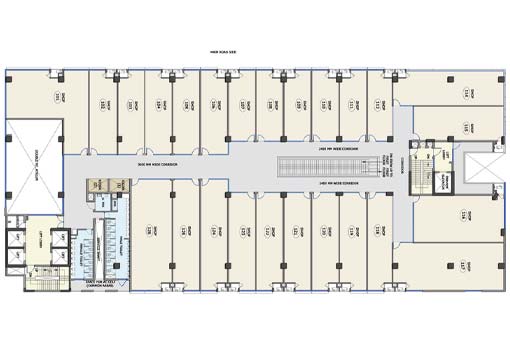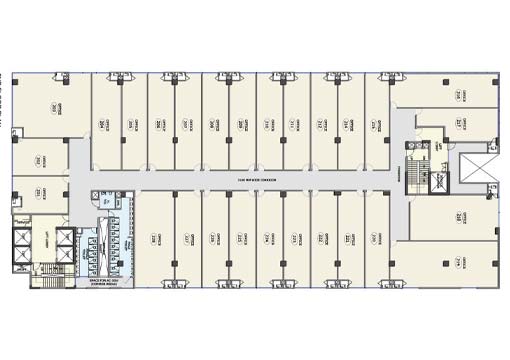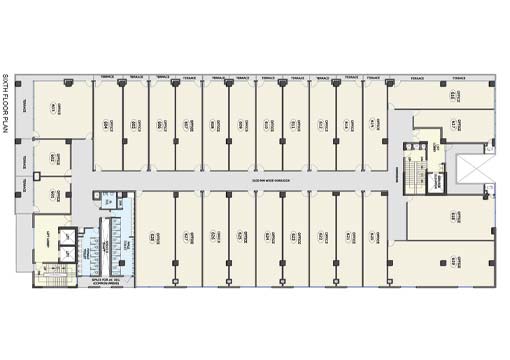 Location
Indira Gandhi Pratishthan - 0.4 KM
Fairfield Marriott - 0.5 KM
Dr. Ram Manohar Lohia Hospital - 1.1 KMS
Gomti Nagar Station - 1.3 KMS
CCS International Airport - 24.2 KMS
About Experion Capital
---
Experion Holdings Pvt. Ltd., Singapore, the real estate investing arm of the $2.5 billion AT Holdings group of enterprises, is a 100 percent FDI-funded real estate developer. AT Holdings' other businesses include Construction, Oil and Gas, Renewable Energy, and Asset Management. The developer has a belief that positive encounters lead to long-term connections and that is why it encourages openness in transactions, thoughtful leadership, and using customer insight into the advancements so that positive, engaging, and memorable experiences can be offered to the people. Experion is constructing townships, group housing complexes, commercial landmarks, organized retail destinations, hotels, and resorts across India.
A Quick Overview
Experion Capital is Lucknow's most notable commercial premium project, located in Vibhuti Khand, Gomti Nagar, Lucknow's fastest-growing and ideal area. This building provides high-end retail and premium office spaces that are nothing less than exceptional. Experion is envisioned as a cutting-edge commercial and shopping complex with sophisticated design. It is developed with great consideration for the city's social infrastructure and interaction zones. This majestic commercial project is efficient & modern in design and has extremely functional and adaptable office space with brilliant interiors for common areas.
A Commercial Space with Various Locational Benefits
This project, which is conveniently located in Gomti Nagar, Lucknow's main center, emphasizes its unique locational value. Aside from being in an elegant and premium neighborhood, the project is close to major restaurants and high-end residential projects, allowing quick access to the city's hotspots. It also provides a great location for people who want to save time commuting because Experion Capital is located on the same grounds. Conveniently positioned in Vibhuti Khand, Gomti Nagar offers unparalleled location value along with close proximity to institutions and high-end residences.
In addition, it is located adjacent to Lucknow High Court and offers great connectivity to the airport through Shaheed Path and the railway station via Bypass Road. Some prominent locations around this project include Indira Gandhi Prathishthan, CCS International Airport, Dr. Ram Manohar Lohia Hospital, Charbagh Railway Station, Fun Mall, and Hazratganj.
Unmatched Property Specifications 
This commercial tower offers an exceptional canvas for prospective retailers and investors where they can get modern & efficient design, highly functional and flexible office units, well-crafted interiors, dedicated parking areas, and individual terraces, engagement zones, and more. Owning an office or retail space here will be truly a different experience, one filled with excellence. The property has a rectangular form that offers maximum visibility. Moreover, environment-friendly lights have been used here which is a sustainable solution along with ample natural light. There you also get the benefits of getting flexibility in the design to blend units on all floors, open landscape, schematic lights, and hardscape areas here enhance the ambiance.  
What's unique? This one-of-its-kind commercial project in Lucknow offers the mechanical parking at the upper basement and ground level along with the modern architecture with a straight facade. The office floors come with tinted glass and other specifications include a double-height entrance canopy, rear shops with open double-stack car parking, a dedicated area for signages, two-way entry for ground-floor shops, individual terraces, and engagement zones. 
Experion Capital – Amenities 
The amenities offered by this particular commercial project are refined and the finest out of all in this immensely accurate creation. One cannot deny the accuracy of these amenities or the facilities that you will get hold upon. The conceptualization of security as a particular is fulfilled with quite a dignity, CCTVs are installed in the lobbies of the lifts, and fire alarm systems and boom barriers are also installed to ensure the safety of the people present there on the time.

In total 5 elevators are installed, with 4 in the central area and 1 in the basement, double stack mechanical parking in the upper basement, and a single parking system are taken into the lower basement, and firefighting systems are clarified in the condition of NOC, signage spaces are given provision for the retail shops. These amenities are only a few in the whole list, one will come across the true understanding of the accuracy of the place once after analyzing it on their own.
Experion Capital - Location Advantages and Connectivity!! 
Without any doubt this project is located at a key location and provides all the prime features of being strategically located, specifically located in Vibhuti Khand, Gomti Nagar it witnesses adequacy of seamless connectivity. The part of its prime location is suited by the following; Indira Gandhi Prathistan is at a distance of less than 1 KM, Dr. Ram Manohar Lohia Hospital is at a distance of 1.1 KM, the Fun mall at a distance of 4.1 KM, Hazratganj at a distance of 8.5 KM, Charbagh Railway station at a distance of 11.9 KM, and CCS international airport at a distance of 24.2 KM.

All of these locational advantages boost the connectivity of the place. Having good connectivity and strategic location leads to futuristic growth prospects being boosted, and the price and demand of the place also hike up very shortly after the commencement of settlement of commercial setting inside the place.
Why should you invest in Experio at Experion Capital? 
Experion Capital is a cutting-edge development with all of the latest features and amenities. Not only does Gomti Nagar have a strategic position, but it also offers promising infrastructure in comparison to other business zones in Lucknow, as well as improved connectivity. Experion Capital offers a variety of property types and alternatives for investment in Experio, catering to a wide range of budgets. This property includes all of the necessary amenities to accommodate all types of working professionals. There are also other amenities such as a food court, a 24/7 power backup, ATM, and CCTV camera security. 
This is a world-class commercial project and can be counted among the most satisfactory properties available in Lucknow. This skillfully crafted project offers various property options such as Commercial Office Space and Commercial Retail Shops which are unparalleled and offer value for money. The project comprises 1 well-executed tower which offers a pleasant view of the surroundings. Here, one can expect to have a catchment of a high net worth income population along with first-class premium amenities such as visitor parking, air-conditioned units, and a fire fighting system.
Why Invest in a Commercial Project in Lucknow for Mind-Blowing Profits  
As people are becoming more financially aware, many new channels of making quick passive income have emerged. The good, old real estate is still amongst the most profitable and reliable options out there. The increase in the commercial projects in Lucknow is a testimony of the profitability of these investments. As a result, more real estate investors are adding commercial developments to their portfolios. Let's look at the reasons why the demand for commercial properties is rising:
Long Term Stability:
Buying commercial spaces can prove to be very fruitful even in the long term because capital assets like offices, shops, warehouses, etc. are a secure source of investment. Rental revenue is recurring which proves to be a stable and safe source of income without much change in the skies. Commercial properties are leased for a couple of years at a stretch which becomes a constant source of income. Office Space in Lucknow also very lucrative in that sense. The properties are leased for four to five years, to begin with, and can go up to as much as 10 years.
Lease Rental Discounting:
For those dealing in commercial real estate investments, Lease Rental Discounting is a godsend. LRD is a term loan that banks sanction using the rental slips as collateral. The interest rate is about 7-9 per cent depending on the case. And, since the EMI on the loan is lesser than the rental usually, this method of using debt to invest becomes quite advantageous financially. Thus it is easy for the investors to use leverage to buy property in Lucknow is pre-leased or rented through LRD.
Best for passive Income
Profits from an investment are desirable when they result in passive income. Income is considered passive when your money churns more money with no additional effort from your end. Commercial developments are one of the best ways of generating passive income. In the case of commercial spaces, the annual returns can be as high as 15 per cent (along with price appreciation.)
Hassle-free Experience:
Lucknow Real Estate Market has lately seen a sharp rise in the number of homes which As it has been mentioned rental on commercial properties is recurring and long-term depending on the duration of the lease. A very favourable factor when it comes to CRE is that you get to deal with professional tenants. The tenants are mostly businessmen which makes it intrinsically easier to manage given that the set-up is more business-to-business-like they are courteous and professional. The new commercial developments are even better. Because not only are they more likely to generate more profits but are also more trustworthy. The process is also more transparent and the paperwork is all quite updated.
Trade Policies in Favour of Businesses
The commercial sector's growth has resulted from business-friendly policies by the government. Policies like Make-in-India have ushered the small businesses and cottage industry on an upward trajectory. There is a spike in the number of retail shop in Lucknow that has increased in the past few years. A more Foreign Direct Investment has increased in the country and more businesses are being established. The growth has led to more profitable returns for the stakeholders. The RERA implementation has further acted as a safety net for investors when making investment decisions. The city has also developed remarkably in the past few decades making it a perfect place to start a business that will flourish.
Overall it is quite beneficial to invest in commercial properties and if you are considering buying one in North India the ideal destination will be Lucknow. Considering the above discussion, it is only apt that the demand for commercial property in Lucknow increased exponentially
What makes commercial real estate a good investment?
Commercial real estate investment has always been a better choice of investment, as it makes a promising nature towards the income generation of investors and buyers. Investing In Commercial Property a boon for the buyers as in any other type of investment whether it be in financial statements or other, it is always a risk maintained upon the heads of the people whether they will get a return or not. This tension is relieved from the minds of the people to get an assured return on investment.
Appreciating values
Commercial Property investment is effective and efficient in every manner, the values of the property keep increasing and the returns on investment also appreciate, the community working towards a common objective, the bearish period in the IT sector all of it is regarding the factors which make it appreciate and provide the home holders with a good sum of profit and margin even when put on the lease.
Inflation also is an integral factor in deciding whether the prices will go up or down, and once inflation occurs the prices of the project also start to appreciate to a new level.
Project on leverage
All the property that is purchased by the investors is only because of the facility of leverage provided throughout, not all the properties are purchased on a 100 percent cash basis, as the bank can not provide loans for every purchase of a property.
This is the reason why the property is a major contributor to the farewell of the buyers. Let us say that 30 percent of the price of the property is paid as the down payment and the rest of the money on the mortgage, if the property is $150,000 and $45,000 is the down payment and after a couple of years the price of the property in that particular place rose suddenly, and now the price offered for the property is $ 200,000, then the investor has a straight away profit of $50,000, without even an effort of high integrity.
A secure investment
The prices are not the only factor that makes investing in commercial real estate a favorable deal, the price to earnings ratios of the commercial real estate is lower than is 10 or less than it, this makes the risk bore also lower and one can invest in it without having a second thought. The perpetual demand is higher for this real estate as it also fulfills all the basic needs of the people, such as is, shelter above the head, the basic amenities, local markets nearby to buy groceries and other necessities, and many other things which make this even more attractive and appealing to invest in it.
Diverse nature of investment
investment in commercial real estate has a multi-dimensional positive effect, the investor for an example, taking the property on leasing, the tenants will be diverse and there will be many the tenants living in the apartments in the real estate, which will lead to less the risk as if one of the tenants leaves then the loss to the owner will be minimal, whether in one tenant apartments the risk is greater as if the party leaves than the risk is at a big base, so commercial real estate investment is presenting itself to be favorable from every aspect, hence having best of the amenities make it best of the part to reside in from every side.
Income generation
in the recession period too, the income generated by this move can be of a greater advantage, as the income is regular and much more in this field because of its non-terminating payouts in return of the property making it a favorable investment again.
Conclusion
Buy Commercial Property it offers multiple effects upon itself to the investors by providing profitable dealings and factors from every side of it to the investor. Whether it be the generation of income when the market is even deflated, it being the most secure side of investment criteria, or it being something else, every factor is standing right and visualizes the positive impact of buying commercial property and being the owner of your own.
Why is Lucknow the top priority for real estate investment in the present times?
Is Commercial Property a Worthy Investment?
Make Your Portfolio Better with Commercial Real Estate Investment